From September 28 until October 2, Fluidda will exhibit at the annual conference of the European Respiratory Society (ERS) in Madrid, Spain.
During this conference, Fluidda will present 7 posters on recent scientific research using our proprietary Functional Respiratory imaging (FRI) technology in studies to assess, among others, lung disease progression, differences in lung deposition of comparable drug formulations, as well as the influence of bronchial rheoplasty on chronic bronchitis.
Come visit our conference booth (# K.06) for more information, and we will be happy to answer all of your FRI related questions. To set up an appointment in advance, please send us a message: info@fluidda.com.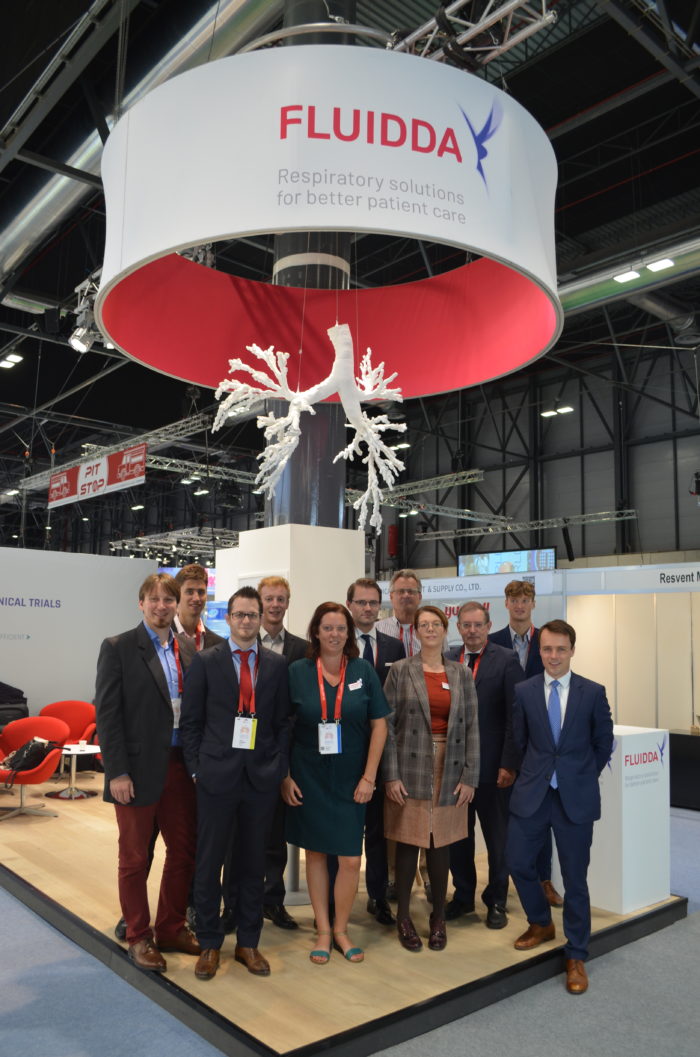 ---
Categorised in: Conferences / September 12, 2019 2:01 pm / Published by Fluidda

Tags: Conference, ERS