Fluidda helps firefighters!
Because of climate change, there is an increasing number of spontaneous wildfires all over the world, as we are now unfortunately experiencing in Australia.
Fluidda, the company which developed the Functional Respiratory Imaging (FRI) technique which generates a set of distinct biomarkers to analyze the structure and function of the lungs in any respiratory disease, has taken the initiative to use their skills to help diagnose and optimize the therapy for lung damage of firefighters who inhaled smoke during their efforts to contain Californian wildfires. This project is called FiGHT.
FiGHT is a non-profit charity campaign aimed at screening firefighters and first responders for lung diseases that might be present, but are not yet demonstrated by standard of care (spirometry) or through symptoms.
 Discover how Fluidda supports firefighters on https://www.jointhefight.info/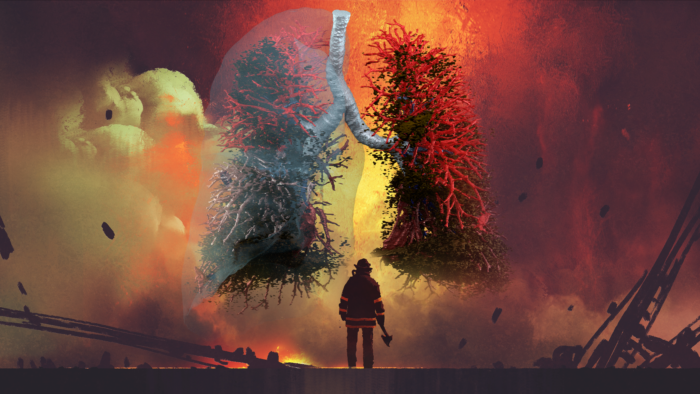 ---
Categorised in: Miscellaneous / January 10, 2020 3:58 pm / Published by Fluidda

Tags: Exposure, FiGHT, Firefighters, Wildfire