LET'S TACKLE COVID-19 IN A CONSORTIUM!
In an ongoing effort, Fluidda is collecting several batches of HRCT-scans of COVID19-patients to analyze them with their Functional Respiratory Imaging (FRI) technology in combination with relevant clinical data.
With FRI, all structural and functional information stored in CT-scans can be quantified and visualized, leading to a wealth of additional insights.
We are looking for companies interested in joining our consortium on COVID-19.
With their support, we want to make the results more robust and insightful by gathering more CT-scans. All results will be shared with the consortium.
More information below.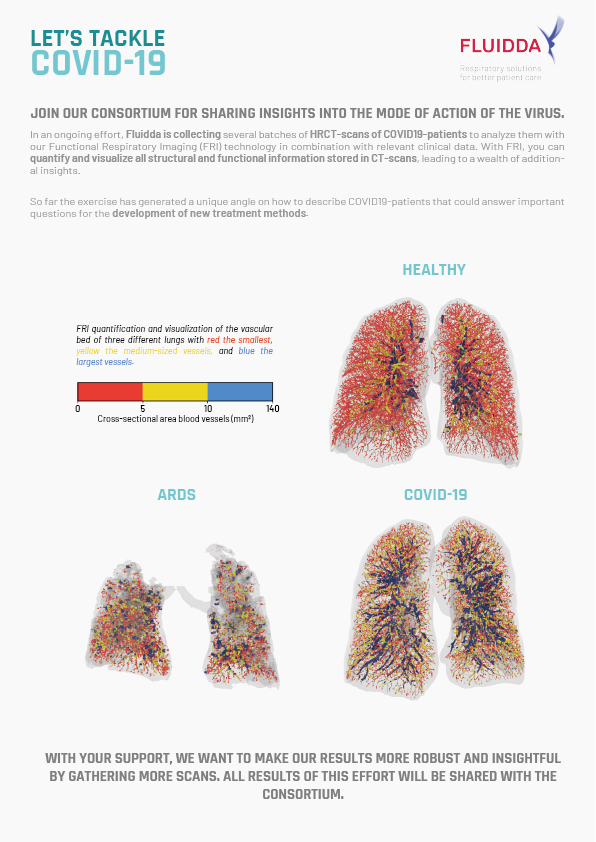 ---
Categorised in: Miscellaneous / April 23, 2020 3:42 pm / Published by Fluidda