Broncholab offers respiratory solutions to optimize treatment of individual lung patients
Broncholab™, developed and implemented by Fluidda, is a platform where CT-scan data of individual persons can be uploaded and analyzed with FRI-technology. The result of this analysis is then sent to the attending physician alone, observing all privacy requirements.
Broncholab provides physicians with reproducible CT values for pulmonary tissue for providing quantitative support for diagnosis and follow-up examination. Broncholab can be used to support physicians in the diagnosis and documentation of pulmonary tissues images (e.g. abnormalities) from CT thoracic datasets.
3D segmentation and isolation of sub compartments, volumetric analysis, density evaluations, low density cluster analysis, fissure evaluation and reporting tools are combined with a dedicated workflow.
The schematic workflow of Broncholab is depicted here: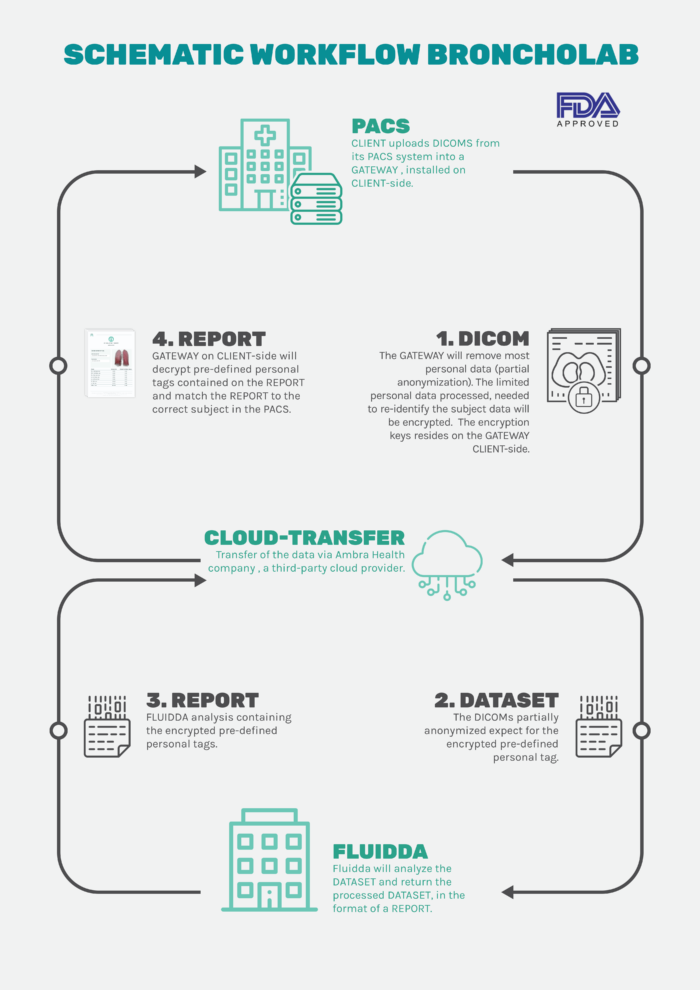 For more information on Broncholab and everything respiratory solutions visit:
www.broncholab.com / www.fluidda.com
---
Categorised in: Miscellaneous / June 9, 2022 2:14 pm / Published by Fluidda

Tags: Broncholab, Healthcare, Respiratory, Solutions